Welcome to Land's End Images where we highlight local artists from our area - the western-most region of the Olympic Peninsula.

Some may recall that Forks was once the Logging Capital of the World while others know us for excellent fishing, hunting, camping, hiking and some of the most spetacular views of the finest coastline in the United States (not really up for debating!).

Finally, due to our proximity to the only temperate rain forest in North America, we average 10 feet (3.04 meters) annually, which has brought us fame via Stephanie Meyer's Twilight novels.

Even with all the new-found fame, we remain a humble town most grateful to our natural beauty, of which our artists attempt to capture herein.

Click on the artists listed on the left for their pictures, art and biographical (if they supplied it) information.

For purchasing prints from the artists, please contact them individually. Email addresses are posted in the Contact Page.

Thank you,


Dave

Find me on Facebook: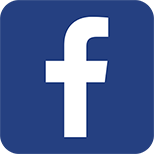 ps.

The banner photograph is La Push, as viewed from James Island.